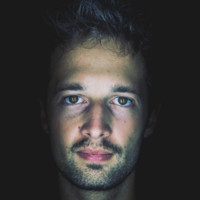 Alex Volpato
Videogames / XR Developer
Hello , my name is Alex and I'm 27 years old.
I'm a freelance Unity developer with 3 years of experience in making games and multimedia applications,
located near Treviso (TV).

I can help companies that want to use VR/AR to show their product in a smart and different way
or do some virtual traning path.

I love videogames and movies, i take a lot of inspiration from them to think and design something new.
WHAT IS THIS?
This is my web-portfolio showcasing my latest work. The same visual result that is achieve here is what you can expect from my projects.
WHAT AM I SEEING?
All the media used in this page are live-recordings,screenshots or flytrough of people that interact with my projects, nothing is copy-pasted from internet.
WHY QUALITY IS SO LOW?
They all came directly from realtime simulations of world and complex models, so expecially when recording from a mobile device, the quality drop.